In the center of Poros, along the mainroad, is one of the best restaurants in Poros, "Taverna sti Rota". It is situated at "the Hero Square" right behind the cenotaph. It's nice to sit there and watch the tourists pass by, watch new arrivals with the flying Dolphin and the taxiboats, or just relax in the calm atmosphere. You get a nice treatment from the staff, and you really feel welcome.
The owner makes sure that the raw product they use for food is of best quality. Try "Taverna sti Rota" if You want something of the best of what Poros can offer in high quality restaurants.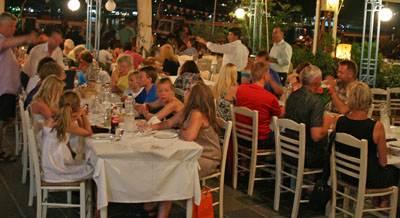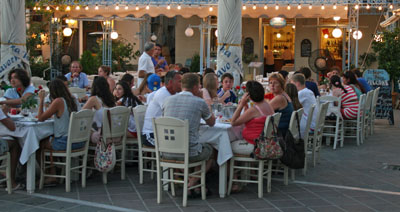 From the menu You can choose
from Greek traditional dishes,
Italian, seafood, spaghetti, fresh
fish, steaks and lots of starters.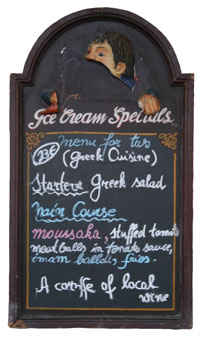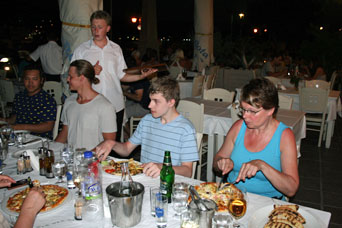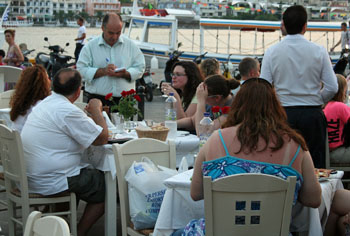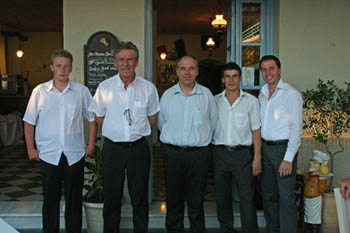 George Dimitriadis (in the middle)
and his staff welcomes you!

Watch a movie from Sti Rota
about 2 minutes long







Back