Petros taverna is situated most far away on Neorion beach.
It is the last taverna on the west side of Poros. Here they serve
more local dishes than I have seen at any other place.
If you eat here you can use their sunbeds for free.
A lovely beach with eucalyptus trees is just across the road. Recommended!
This is actually my favourite. I'm there almost every day.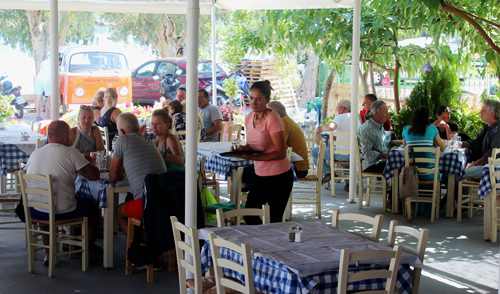 You can have a menu, but I suggest that you go into
the kitchen and have a look at the food.
The chef will like this a lot.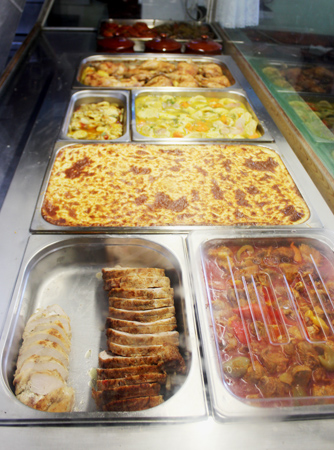 Sometimes there is live music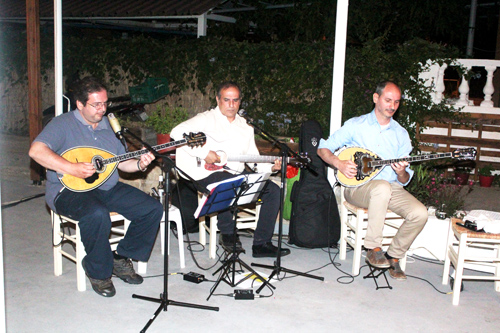 More photos from the music night. Click here.
Mothers day 2018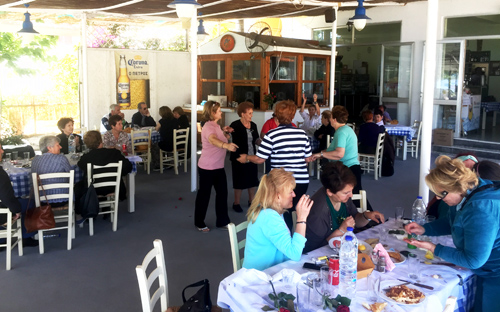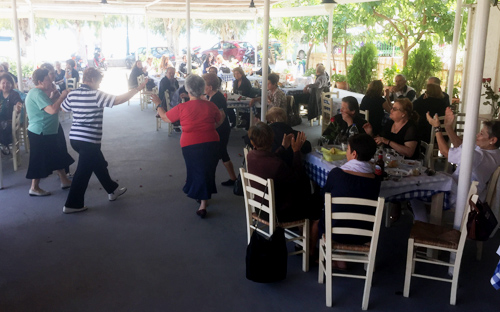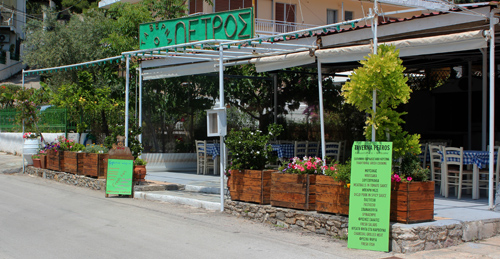 Some typical Greek dishes at Petros Taverna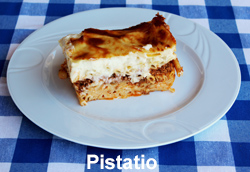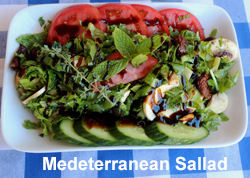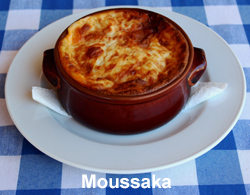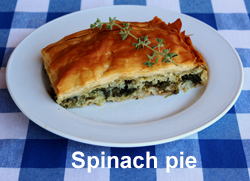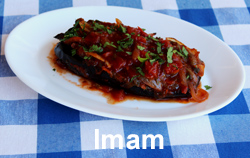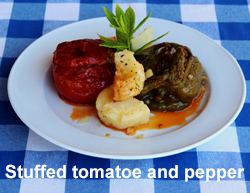 During summer 2018 there were Yoga and Pilates courses at the taverna.
Click to see photos!