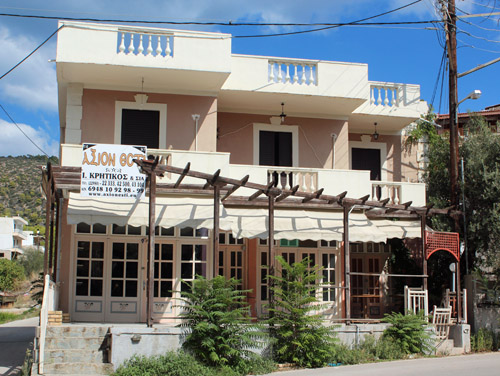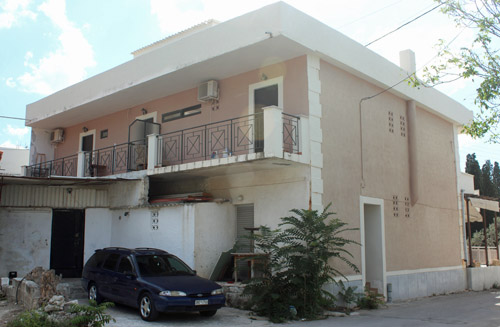 The first building is the place where the famous Bachus taverna was situated.
It is situated along the road to Askeli with many people passing every day,
and is only 75 metars from the Canali Beach. Idealic for a business.
The building is about 200m2 with a garden in the back of 175m2.

The building was built 1981 and each floor is 135m2.
In the downstairs floor is a veranda of 40m2 + 40m2 inside and a storeroom of 15m2,
suitable for anyone who wants to start a business on Poros.

The apartments are fully furnished and have both stove and fridge.

On the first floor are two apartments.

The smaller one is 55m2. (It can be let out for tourists)
It has one large sitting- and kitchenroom,
one bedroom,
one bathroom,
and a balcony of 40m2

The large one is 80m2.
It has two bedrooms,
one sittingroom,
one kitchen,
one bathroom with shower,
and a balcony of 40m2.



This is the smaller apartment. There are people living in it now.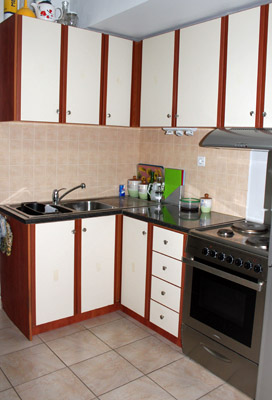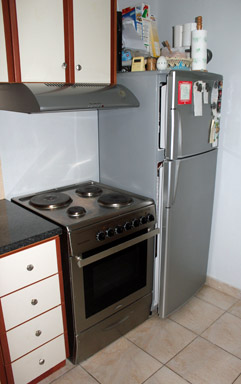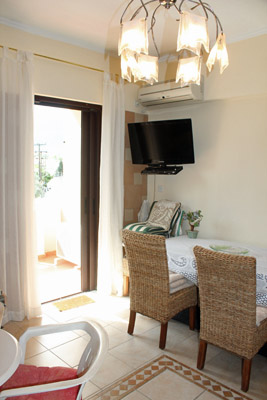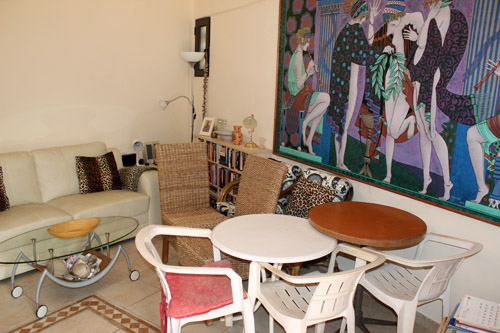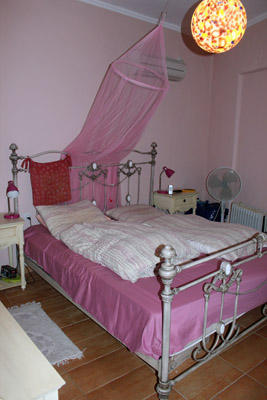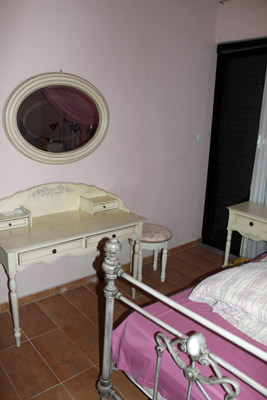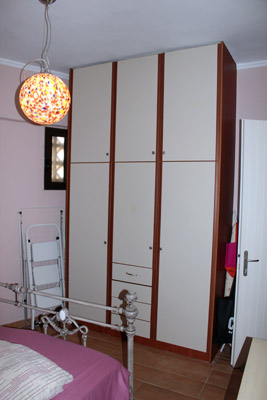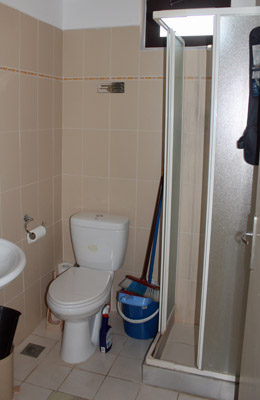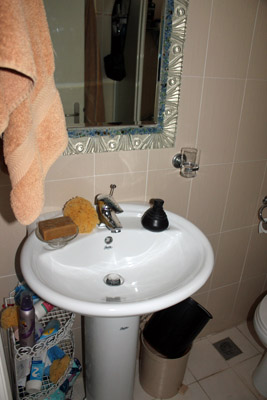 There is also a roofterrace which can be made to a nice place for evenings.
You have a nice view over Poros town from the roofterrace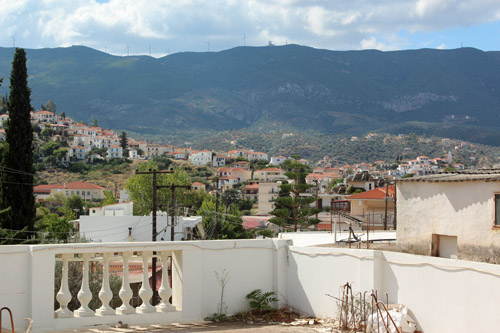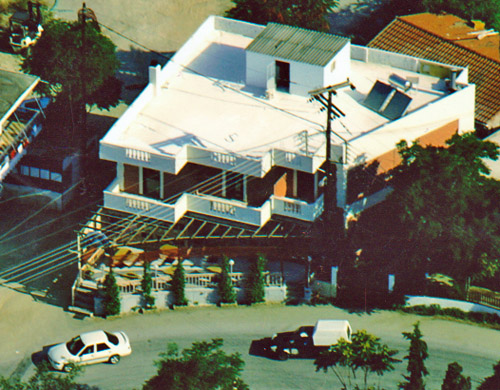 The second building was built 1968 and is 50 m behind the first one.
The building is situated in the middle of a 600m2 garden.

It also has two floors with one apartment on each floor.
The first floor is 75m2 and fully furnished and have both stove and fridge.

The second floor is 120m2 and has a veranda of 60m2 all around.
The apartment needs repair and the cost is estimated to 20.000€.
It was not possible to take any photos inside. There are still people living in the house.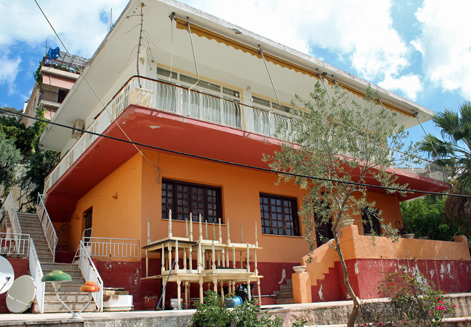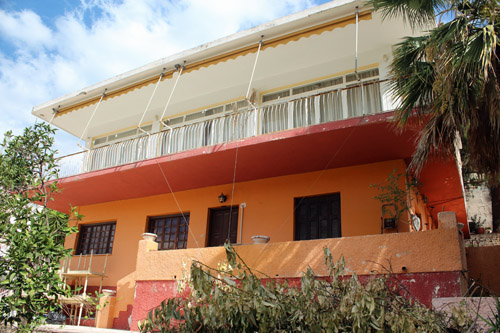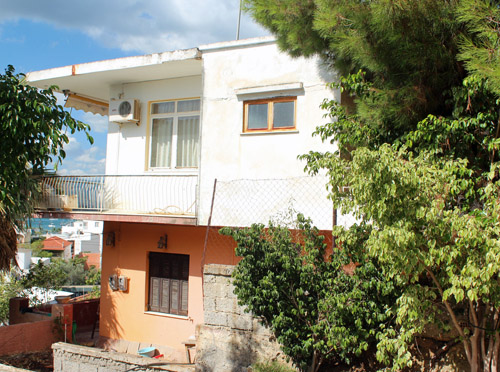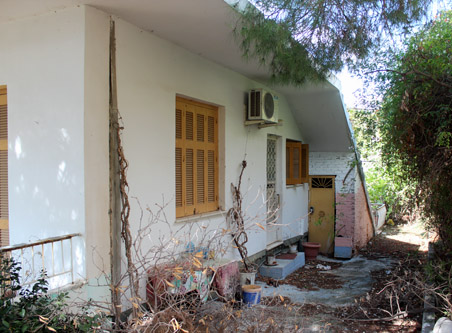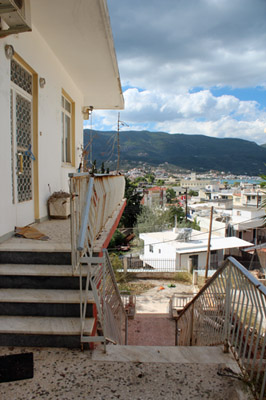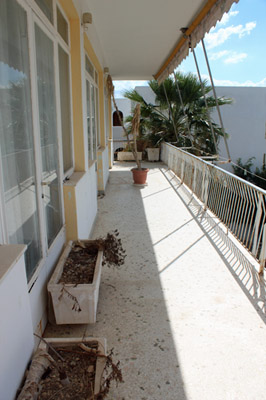 Before the crisis in Greece the price per m2 in the area was 2500 - 3000€.
Now the seller wants 1500€/m2 for the first building,
and 2000€/m2 for the second building.

Contact telephone: 0030-6949057830

Back