On the backside of the island is a nice beach. You can reach it
by motorbike or taxi on a winding road. Sand and stones on the
beach, and It is very difficult to walk in the water. Very much stones,
big and small. There is a bar where you can have something to eat or drink.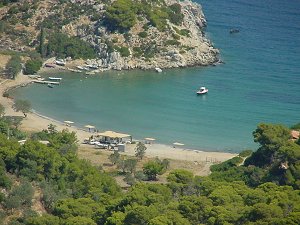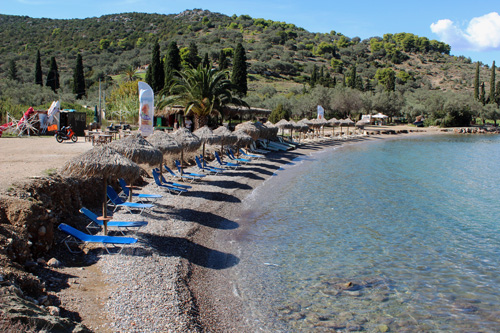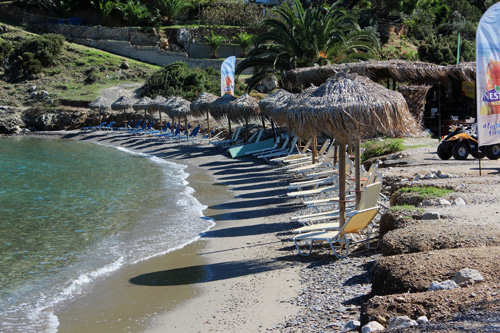 Back