As all other beaches, Neorion has got extra sand this summer.
So it's very good at the beaches of Neorion. The bottom is mostly good,
not so much stone. There are tavernas all along Neorion.
You can rent sunbeds everywhere.


At Neorion there are three beaches to swim at.
The first one is ANASA. A somewhat strange beach
where you cannot place your beachbag as you like.
A bit expensive.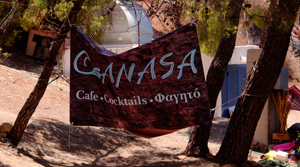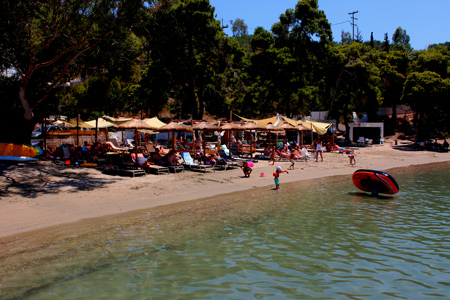 Also outside of Hotel Pavlou there are sunbeds and umbrellas.
A bit expensive.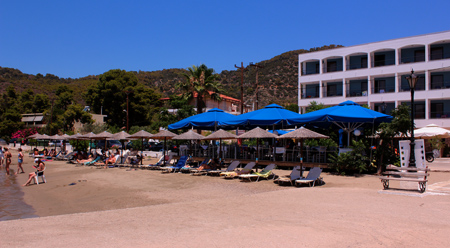 In the middle of Neorion there is a watersport center: Passage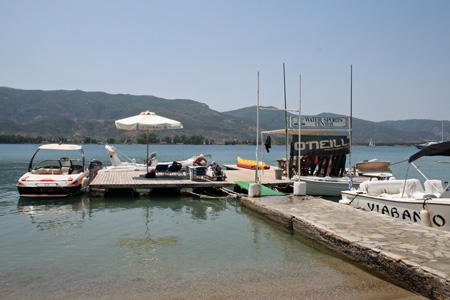 The last beach is the one I think is best: PETROS BEACH.
Only shallow sandbottom all the way out.
Have a nice siesta in the shadow of the Eucalyptus trees.
The beach is leased by Petros taverna, but if you buy something or
eat at the taverna, you can use the sunbeds for free. Good prices.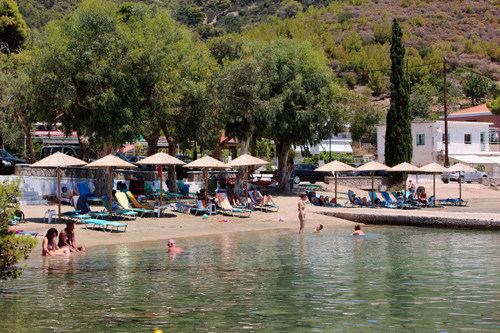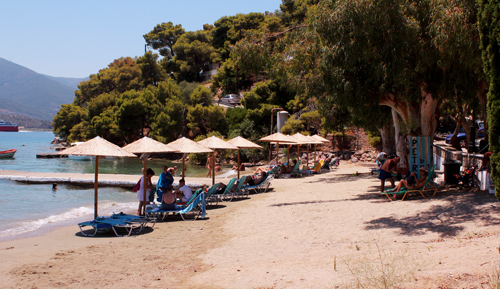 Tillbaka
---
Copyright © Roger Berlin 1998 - . All rights reserved.

www.poros.nu